Yes, we feel it too. Summer left as fast as it came and you're back at school, getting ready to dive back into college life. But before you start classes, jump into your daily routine, and go into an information overload, here are some Netflix TV shows to watch when you need to give your brain a break
And don't worry, we tried to keep the binge-watching possibilities to a minimum.
A teenage romance between a self-proclaimed psychopath and the moody new girl. The 30-minute episodes will take you on James (Alex Lawther) and Alyssa's (Jessica Barden) journey as they venture on a spontaneous road trip in search of Alyssa's father. The witty and dark coming-of-age dialogue is guaranteed to give your brain a breath of fresh air (and maybe even a boost!).
Careful though, you might end up binging on this one. If you do, at least there's only one season, and that's not too bad… right?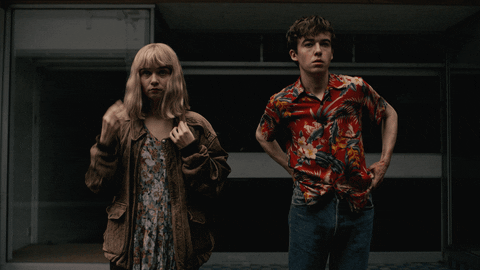 If you're into sci-fi, Twilight Zone-like, dystopian fiction, this is the show for you. Each episode is a new story that reflects on modern society, and the controversial effects of technology on our daily lives. Some famous actors that have participated in episodes include Jon Hamm and Bryce Dallas Howard. There's a lot of debate about which episodes are the best so you can check out Vulture's Black Mirror episode ranking to help you get started. Get ready for some mind-blowing plot twists!
Netflix tip: Stand-alone series like these are the best for Netflix study-breaks since you don't need to keep watching to know what's going to happen.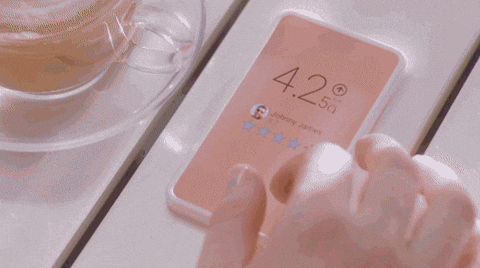 This is the kind of show that you either love or hate (or secretly hate to love.) This adult animated-series follows BoJack, a humanoid horse, who was once the star of a 90's sitcom, and now lives as a washed-up celebrity in Hollywood, along with a permanent house-guest. The episodes last 25 minutes, and season 5 of BoJack Horseman comes out on Netflix September 14th.
If you're a die-hard fan, this is a great time to renew your love for its poignantly satirical take on the human experience. If not, give your study-filled afternoons a break with a little bit of ridiculousness and dark humor: you'll be surprised at how much sense it makes.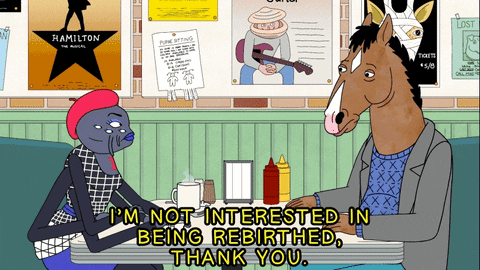 So, you're taking a Spanish course for your language requirement this semester? Well, this is the perfect non-break study-break Netflix show for you. Money Heist, or La Casa de Papel, follows "The Professor," (Alvaro Morte) a man who recruits a group of professional thieves in Madrid, to carry out the biggest heist in history. The episodes last between 40 to 50 minutes, and you can watch it with subtitles. If it's not Spanish, at least you'll catch a quick geography lesson with characters such as Tokio (Ursula Corbero) and Nairobi (Alba Flores).
Netflix tip: Netflix offers a wide selection of foreign movies and TV shows. It's a great resource for learning and practicing a new language!
It's not a break if you're learning. Bill Nye would agree on this. Why not take a trip down memory lane on your study-break and reconnect with your favorite, quirky scientist as he talks to experts and famous guests about science, and how it relates to politics, pop-culture, and society. The episodes last up to 40-minutes, and they'll leave you feeling re-energized and ready to tackle any test or assignment that comes your way!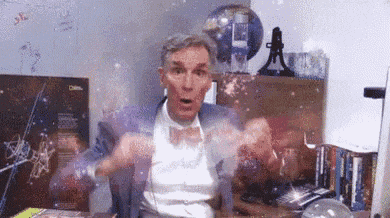 If you haven't watched The Fab Five work their magic yet, then forget the rest and start here.  Antoni, Jonathan, Tan, Karamo, and Bobby take more than makeovers to the men of Atlanta; though each 45-minute episode is light and funny, through their interactions with people the lifestyle experts bring up social issues and great conversations about self-worth (and that's a lot to say about a reality TV show!).    
If you're looking for something to lift your spirits when you're feeling overwhelmed by your classes or work, put on an episode of Queer Eye and watch your worries melt away to the sound of Jonathan's "Yas queen!"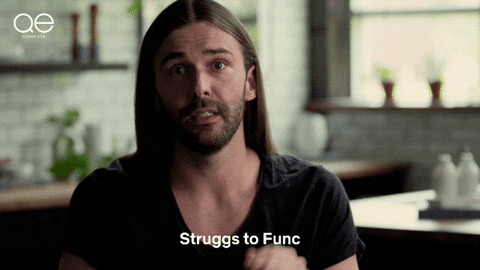 There are a lot of good TV shows on Netflix. Take a break and let us know in the comments which of these shows are you watching now!