Oh, our dear friend procrastination. We've all danced with him before, and while every once in a while it's normal-what about when you procrastinate nearly everything you do? If you feel like your procrastinating has taken a toll on your work or productivity levels, it's time to intervene. These are our best tips to kick the habit.
Plan Ahead
Keep a calendar on you at all times. Whether you use a physical planner or an app, always have some method of writing down and organizing everything you have to do. Now, this may seem like a basic tip, but the trick is to schedule your projects for a few days in advance. Rather than write down when an assignment is due, actually schedule a time to do it a few days before the due date. Setting a specific time aside to do your work will help you stay on top of things.
Reward Yourself
Treat your dopamine receptors every time you accomplish a goal. Find something small that makes you happy and focus of working towards that reward. For instance, Lindt Lindor Chocolates are one of the best treats to celebrate with after a long and grueling assignment or a particularly rough day. Force yourself to only indulge after you have accomplished your goal for the day.
Take A Break
This may seem counterintuitive but knowing that you have a stopping point coming soon is so refreshing. If you run cross-country, you know what I mean. Just thinking about the sweet relief of cool water and rest at the end of the finish line is enough to push you to just keep going a little bit further. However, there is a point where you get so overworked that you're no longer producing great work. At this point, allow yourself to take a break and recuperate to reinvigorate your mental energy.
Set Up Mini Goals
Sometimes we procrastinate a project simply because it is too daunting. That 50-page research paper or massive group project that's due at the end of the semester-or even the tedious and boring calculus assignment that's due this week. An easy way to overcome putting off these assignments is to break them up into smaller segments. Focus on a little bit at a time, sectioning out your work into less intimidating checkpoints each day leading up to the due date.
Master the Two Minute Rule
The Two Minute Rule simply states that when you start a new habit, it should take less than two minutes to do. The concept behind it is that whatever you want to do, you can shorten it to the starting first two minutes. For instance, rather than "Study for Biology" you simply "Open your notes." It may seem a little silly at first, but by breaking it down into simple and easy tasks such as this, it helps get you in the habit of starting something. Often times, whenever we actually get around to starting a project-such as writing a paper- it isn't as energy-draining as it seemed before we started. The idea is that, as long as you can get yourself into the habit of starting a project, you'll likely realize that the hardest part is over and you'll follow through.
Newton's First Law of Motion
You've heard it a million times in your science classes, "Objects in motion stay in motion." This may not have been originally applied to humans, but the concept is the same. Similar to the concept of the Two Minute Rule, by staying on top of your projects, you'll make it easier to continue the upbeat energy into other things. Often times, we get into a slump of exhaustion that's difficult to come out of. We get too comfortable chilling in bed watching Netflix. It's difficult at first, but overcoming that first hump of procrastination really helps to get the production process going.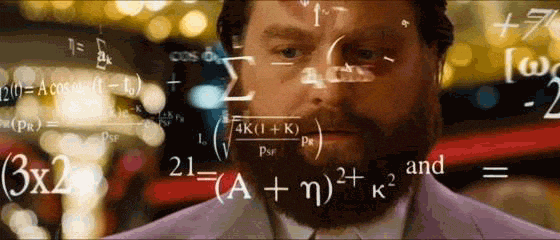 Procrastinating happens to the best of us, and can sometimes lead to fun and memorable experiences….if you're lucky, but most of the time it just leads to half-assed work. Exams are coming up, which means lots of studying, so get on it with these tips!