It's that time of the year. You're looking at off-campus apartments for rent, and in between budget, amenities and other shenanigans, it's starting to feel a bit more complicated than what you expected. Breath! We're here to help. What you pay for rent is important, but this is what you should focus on when looking for the right off-campus apartment:
Think Location:
When it comes to searching for rental properties off-campus, location is an important tie-breaker. You don't want to be trying to make it to class on time every day, running to and from work, or finding yourself canceling plans often because you're too far. Consider what your campus is like and where you'll be spending the most amount of time. For example, if you're studying engineering, it's likely that you'll spend most of your time in the hall or building that is dedicated to your major.
Ask yourself: What will my schedule be like? Is there a supermarket nearby? Are there activities to do around the area? Are there specific things that you would like to have close by? A gym? A good coffee place?
Try to determine your location preferences and go from there.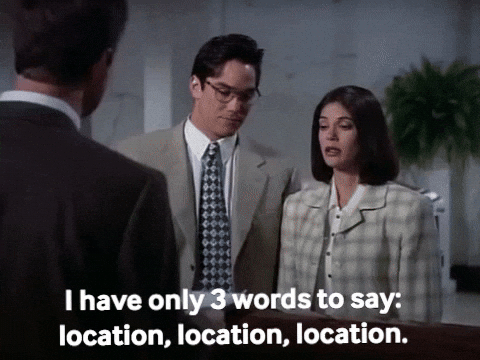 Getting from A to B:
Location leads us to our next point: transportation. The location of your off-campus apartment also depends on what kind of transportation you plan on using, and this has a lot to do with where your college is situated.
City colleges and universities offer more flexibility in terms of finding off-campus apartments because different means of transportation reach more places. This can be a good thing when you're looking for off-campus housing in less-expensive neighborhoods. But, keep in mind the added cost of subways, trains, or buses, and the commute time, if you're planning on going far.
When it comes to college towns, having a car, riding your bike or taking the bus make a big difference in where you choose to live. If you have a car, you should consider an apartment with accessible parking (know that this will most likely be an added expense). If not, is there a place to lock your bike? How long does it take for the bus to reach campus?
Pro tip: Even if you have a car, consider an off-campus college apartment with access to public transportation. Remember, college-parking can be expensive and gas bills add up!
The Amenities
They might not be necessary for you to survive, but they sure make life a lot easier. Make a college apartment check-list of the amenities you would like your off-campus apartment to have. A washer and dryer, heating and cooling units, and kitchen appliances are things to consider when looking at rent-cost.
And don't forget the extras! Instead of subscribing to a gym, you might consider paying a slightly higher apartment rent to have a fitness center in your building. Or, it may be more convenient to invest in a furnished apartment, instead of having to buy furniture. In the long run, it not only about saving money, but also saving time.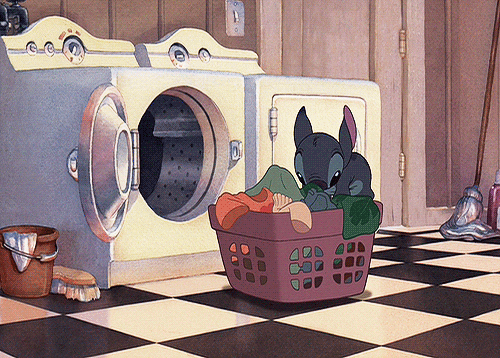 Personal Preferences
These might seem secondary to the rest, but they often define whether you stay or you go. It could be that you have a pet that you want to bring along with you, or maybe you want to avoid rowdy neighbors who throw parties all the time (it's college, we know how it can get). Narrow your search to pet-friendly apartments, or ask around: you'd be surprised at how easily you can find out on which side of the noise-spectrum the property stands.
Another thing to consider is time. Before you sign a lease make sure you know your time-frame and rent budget. If it's a year-long lease, think about what your options are during winter and summer holidays. Are you allowed to sublet the apartment to pay for those months? What are the conditions in which breaking the lease is acceptable?
Safety First
College students have crazy schedules. This is where those late-night walks back from the library, work, or a party come to play. It's important that you feel safe and comfortable where you live. Getting a sense of the neighborhood, and the security measures of the apartment building are essential to your apartment search. Some off-campus apartments require a key to access the building, limiting the entrance of non-residents, while others are less picky about safety. Think about what makes you need to feel safe.
Pro tip: Before signing your lease, make sure that the fire-alarms work properly, the windows and doors lock well, and check for a fire extinguisher. If the apartment doesn't supply the later, we recommend you invest in one.